Dental care is vital to the overall health of any pet. Dental disease can lead to health issues with the heart, liver, and kidneys, and can affect the entire body through the bloodstream. In fact, 80 percent of dogs and 70 percent of cats over three years of age suffer from some form of dental disease, making it the most common pet health issue among our pet population.
In spite of these disturbing facts, many pet owners are not aware of the importance of dental care to their pets' health. There are a lot of different ways to improve your pets' dental hygiene, including home brushing, dental chews, and regular inspections.
The most effective way to protect your pet from dental disease is through professional cleaning. We perform thorough cleanings here at Brunswick Veterinary Hospital, including the area beneath the gums that you can't see or access at home.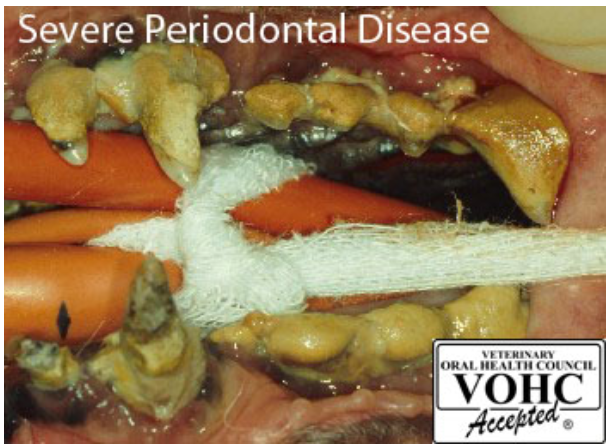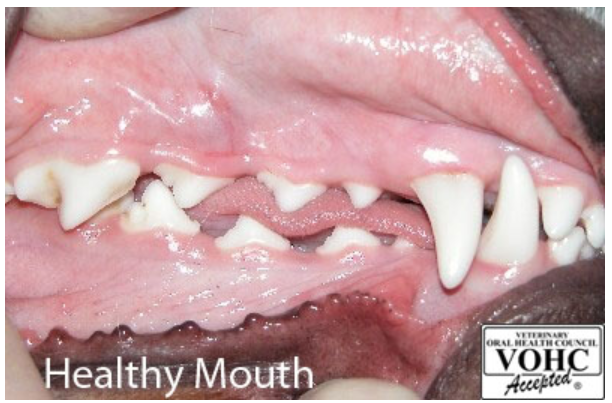 During your pet's dental we will clean and polish your pet's teeth. We also take intraoral radiographs, or teeth x-rays, which are necessary to accurately evaluate the entire tooth to ensure that the tooth is healthy. We utilize these to look below the gum line to see the root and supporting tooth structures. Our goal is to ensure optimal health for your pet's mouth and body.

With digital dental x-ray, we are able to catch problems early before they cause your pet to lose teeth due to periodontal disease.
Want to learn more about the oral healthcare products we recommend? Visit the Veterinary Oral Health Council accepted products page for more information.